Elevate ʻIke Kūpuna
He lālā wau no ke kumu. Elevate the place-based expertise in genealogical and lineal descendants.
Build Kaiāulu Capacity
There have been well over 50 archaeological studies completed with Mākena. By teaching the extensive history of this ʻāina, including agriculture, fishing, and ceremonial traditions, the impact of Western trade, commercial agriculture, and Christianity, we are better equipped to understand the historic sites and resources we find in this landscape.
Restore Pilina Through Practices of Care
Archaeological Preservation Plans (APP) outline how best to maintain the historic sites and properties that have a preservation mandate. APPs are public documents kept with the State Historic Preservation Division (SHPD). These plans equip us with a way to restore connectivity between these wahi pana and the ʻohana of the region and those who are protective of these spaces.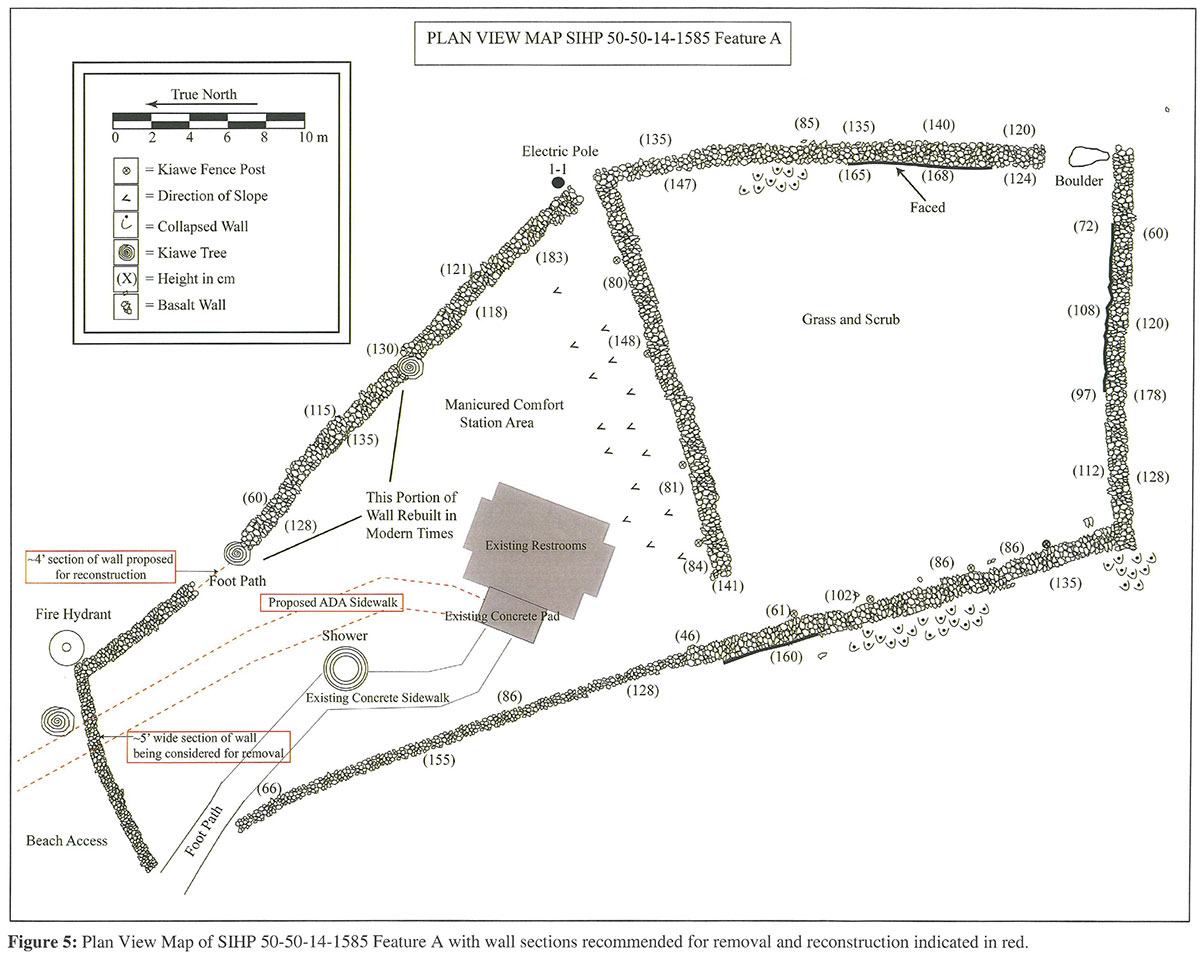 Preservation Area Example: Cow Pen
There used to be two cow pens related to the ranching and paniolo life near the Mākena Landing Park. One pen was for branding and the other for holding cows. Today, the area is no longer being used for cattle, but there is an existing restroom and concrete sidewalk that goes through the stone wall. The footpaths lead to the beach and to Keoneʻōʻio Road.
Through Kīpaipai, we can document the visual and physical impacts that this historic site endures, and present additional preservation recommendations to the landowner. The space also presents an opportunity for citizen archaeologists and community members to monitor the preservation of the site over time.
Foster Partnerships to Ensure the Longevity and Success of Kīpaipai
Through collaboration and partnership with other entities in the Honuaʻula region, we can build cohesive, consistent, and representative care for our wahi kūpuna and historic resources. Partnerships could include other landowners, homeowners' associations, parks, public-private partnerships, and more.